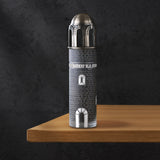 Ancient City of Patara is in the province of Antalya, 16 km from Kalkan, and 42.5 km from Kaş townships. Located in the present-day Ovagelemiş Village on the southwestern end of the Xanthos Valley between Fethiye and Kalkan, Patara Ancient City is the capital city of the Lycian League and having the first assembly building with its three votes, it is one of the six most important ancient cities of the world. Continued to be an important city in all ages due to the fact that it is the only place with an opening to the sea in the Xanthos Valley, Patara today is known to be established in the 8th century BC, with the concrete data obtained from the excavations. The ancient city of Patara, along with its archaeological and historical values, has been one of the most important beaches where sea turtles of the Mediterranean Sea Caretta-Carettas lay their eggs and hatch their babies for millions of years.
It is believed that the Roman Emperor Nero had built two lighthouses about 2,000 years ago in Patara, and these lighthouses were destroyed by a large tsunami. As a result of the excavations and researches, the building blocks of the Patara Lighthouse have been uncovered and are now waiting to be renovated to their previous glory.
The relief patterns on the lighthouse are stylized being inspired by the archaeological site, and the inscription as embossed as border says, Nero Claudius, the son of Emperor Claudius. It is known that the lighthouse was built by Roman Emperor Nero in 64/65 AD.

The Ancient Cities of the Lycian Civilization were included in the Tentative List of World Heritage by UNESCO in 2009.

Patara Lighthouse is produced from handmade navy color glass and all of the relief patterns are decorated with platinum and antiquated paints by master craftsmen in hand.

Production is limited to 1,000.
Limited edition
Diameter:4 in , H:14.5 in 
Wipe clean with dry cloth
Handmade
Made in Turkey